Custom Bits, Founded in 2008 to fill a void in the Leeton market, to provide local on-site assistance to PC owners both residential and commercial. Trevor, born and raised in Leeton developed an interest in the IT industry early at school, gaining casual work at some of the Major IT service providers in Leeton throughout the early 2000's, to gain experience while studying. In 2007 he graduated Charles Sturt University in Wagga Wagga with 1st Class Honours in Bachelor of Information Technology. Returning to Leeton, Trevor founded this business to allow him to remain a part of the community he grew up in.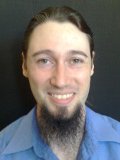 Trevor Peacock
BInfoTech(Hons)
Proprietor (
email
)
Software Design/On-Site Service/Software Repairs and Assistance/Linux
Trevor supports community bands, volunteering in the Leeton Town Band and Riverina Concert Band, by serving committees, directing musicians and playing the flute.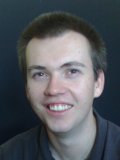 Alan Gale
Technician (
email
)
Hardware design & repair/Microsoft Windows troubleshooting
Alan expertise is in building and repairing computer hardware, including gaming and over-clocked systems. Alan's other passions include vehicle restoration.